Microsoft has just officially presented Windows 11 through a virtual event broadcast to the entire world. According to the company, it is its safest version and with an important aesthetic change compared to the other editions.
How is the new Windows 11?
The new Microsoft operating system offers a renewed visual aspect to the previous version.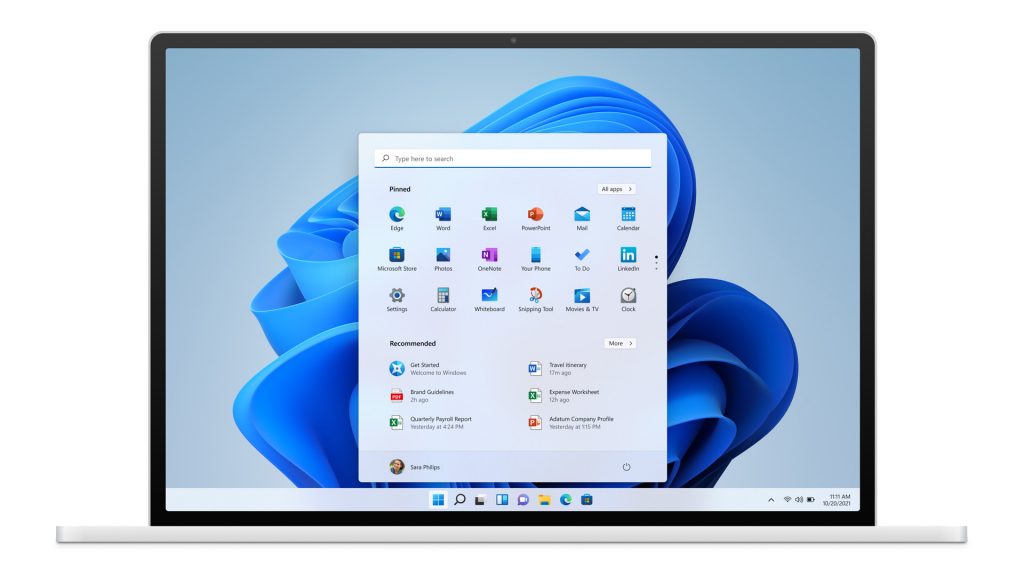 One of the most striking aspects is the renewed design of the start menu, which was traditionally located on the left, has changed its position and format and is now displayed in the center of the screen.
The good news is that, if this is not entirely convincing, we can change the location of the menu and its applications and place them on the lower left side of the screen, as has been the custom.
The taskbar also changes place and leaves its corner on the right to be placed more in the center of the menu, with transparencies, textures and more aesthetic changes that give the new system a minimalist design.
Windows 11 also introduces a new window and folder layout that could be more comfortable and customizable for the user.
👉 Learn more about Windws 11: https://www.microsoft.com/es-es/windows/windows-11
How and when will you be able to get Windows 11?
If you have a computer running the latest version of Windows 10 and it meets the minimum hardware specifications, you'll be eligible to receive Windows 11 at no cost.

Commentary
Comments